The Fort Scott Area Community Foundation Board of Directors presented seven nonprofit organizations with grants for the 2011 Grant Cycle during a Chamber Coffee on November 3. The following organizations were presented grants:
The National Bone Marrow Transplant Registry: Be the Match – This grant will be used to help defray the costs associated with processing the 60 cheek swabs taken at the drive at Fort Scott Community College on September 28 and placing these names on the national register.
Friends of Fort Scott National Historic Site: This grant will be utilized to advertise the third bi-annual Quilt Festival.
Big Brothers and Big Sisters of Bourbon County: This grant will assist in recruiting new Big Brothers and Big Sisters. It will help fund background checks, postage and interview costs.
CASA: This grant will help enlist new advocates. It will help defray the costs of recruiting, screening and training volunteers.
Tri-Valley Developmental Services: This grant will provide the funds to purchase an industrial-strength, wheelchair-accessible picnic table for an outside area at Tri-Valley.
Lowell Milken Center: This grant will support the printing, as well as the postage, for the distribution of tourism brochures featuring the Center.
Bourbon County Coalition: This grant will provide funds for assistance for rent and utilities payments for low-income families in the Fort Scott area.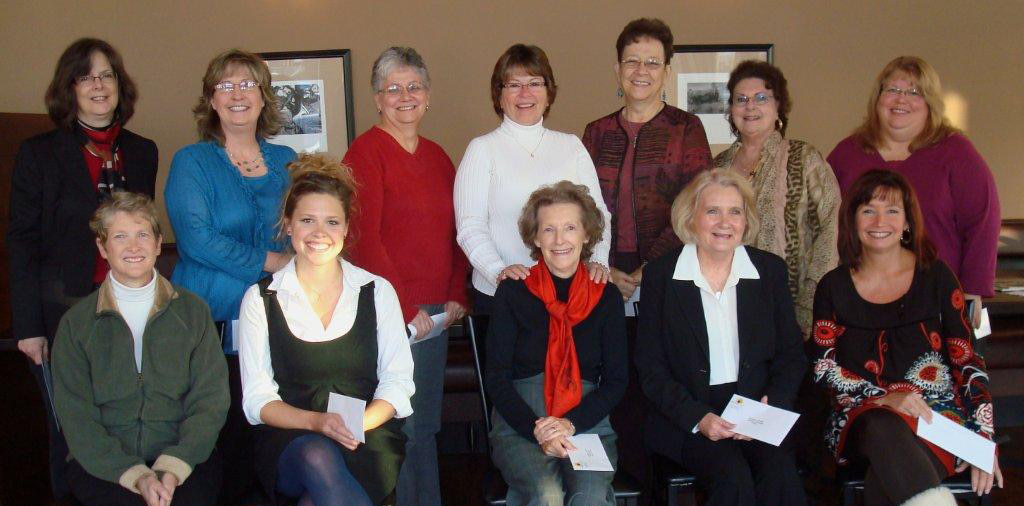 Also presented on November 3 was the Dr. Pratt and Pauline Irby Grant, which was awarded to the First United Methodist Church to supply the paper goods and tutoring materials for the weekly free meals provided by the church.
Mother to Mother Ministry of Bourbon County was presented a grant by the Community Foundation of Southeast Kansas during the Chamber Coffee, as well, which will help to promote the organization's mission to assist caregivers of minor children through supportive friendships that promote family growth.