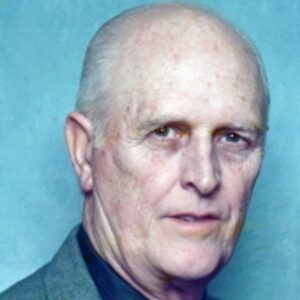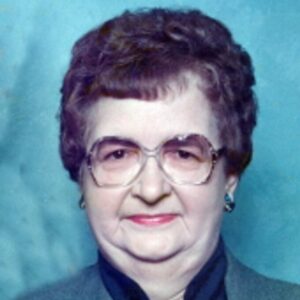 Lifelong residents of Fort Scott and Bourbon County, Kansas, Robert Gordon and Anna Faye Steele were pillars of the community. Their unwavering dedication to their neighbors and volunteering with a variety of local organizations made them cherished and respected leaders. Known for their warm hearts and steadfast commitment to giving back, the Steeles were always eager to find new ways to support local organizations and causes close to their hearts.
Forever united in generosity
Friends who knew Robert and Anna will share how close of a couple they were and that they never saw one without the other. Following their deaths in 2017, the Anna Faye Steele and Robert Gordon Steele Memorial Funds were established through the Fort Scott Area Community Foundation (FSACF) in their honor. Recognizing the enduring influence that their assets could have on the causes they held dear, the Steeles entrusted their legacy to the caring hands of the Community Foundation. By doing so, they ensured that their spirit of giving would carry on together and continue to support the organizations that had captured their hearts during their lifetimes.
"Bob and Faye's estate, which was a testament to their kindness, now uplifts local charities, churches, and educational institutions," said David Shepherd, FSACF board member and community advocate. "In their vision for a lasting impact, they chose the Fort Scott Area Community Foundation to steward their assets. As we honor the Steeles, we take pride in commemorating their thoughtful contribution, which perpetually blesses our community."
A continuing impact
This year, the two Steele Memorial Funds distributed $286,739 to sixteen organizations. Since their establishment in 2017, the funds have provided over $1,196,900 in grants, uplifting the lives of countless individuals within Fort Scott and Bourbon County. The generosity of the Steeles has not only enhanced the local community but has also served as a testament to the power of philanthropy.
Year after year, a multitude of local organizations have been privileged to benefit from the Steele Funds. These organizations include The Beacon, Buck Run Community Center, Bourbon County Senior Citizens Center, Evergreen Cemetery Association, Fort Scott Community College (through scholarships), Fort Scott High School (through scholarships), Fort Scott Public Library, Mount Orum Baptist Church, Old Fort Genealogical Society, Redfield Ruritan Club, Uniontown High School (through scholarships), and Uniontown United Methodist Church.
"The Steeles' gift has been a great benefit for the Old Fort Genealogical Society," said Ken Lyon, long-time organization president and current vice president. "We couldn't have accomplished much of what we have done over the past five years if it weren't for funds from the Steele endowments."
In addition to their consistent support for these cherished local institutions, the Steeles' memorial funds have also extended their reach to broader causes. The funds support organizations of national importance, including the American Cancer Society, American Heart Association, American Lung Association, and Paralyzed Veterans of America. Through their thoughtful and far-reaching philanthropy, the Steeles have left an indelible mark on both a local and national level.
The Steeles' legacy and yours
The legacy of Robert and Anna Steele will forever be intertwined with the growth and well-being of Fort Scott. Their compassionate foresight in establishing these memorial funds through the Fort Scott Area Community Foundation ensures that their impact will be everlasting. Donations to FSACF are an investment to serve others in the future. The Steeles clearly understood that giving to FSACF to establish an endowment protects their initial gift forever. Grants are given only from the earnings of their donation. Thus, it is a gift that keeps on giving. They understood their legacy of philanthropy could help others for generations to come simply by investing in the Community Foundation. FSACF takes great pride in being the host agency for these memorial funds and cherishes the opportunity to carry forward the inspiring legacies of Robert and Anna Steele.
For those inspired by their story, FSACF encourages you to consider including the foundation in your will or trust, ensuring that your charitable wishes can continue to positively influence our community for years to come. To learn more about the process of naming FSACF in your will or trust, visit with your attorney or contact the Community Foundation. For general information about establishing a fund, please contact us!