Through its mission to be responsive to the interests and needs of the Fort Scott area community, the Fort Scott Area Community Foundation (FSACF) presented a Surprise Grant to the members of the Good Neighbor Action Team during the Chamber Coffee on May 12. The $500 grant will be used by the Good Neighbor Action Team to further its goal of helping qualified local residents improve their homes, which enhances pride in the Fort Scott community.
"We are excited to present the group with money from our granting fund. From time to time, the board of directors can see a need arise within the community that is not within our regular granting cycle guidelines. The Good Neighbor Action Team works to better our community, and we wanted to help," said FSACF Chairperson Janet Braun.
The Surprise Grant is not part of the regular granting cycle for FSACF. The regular grant cycle will open in late summer for the application process, and approved grant recipients will be announced later in the year.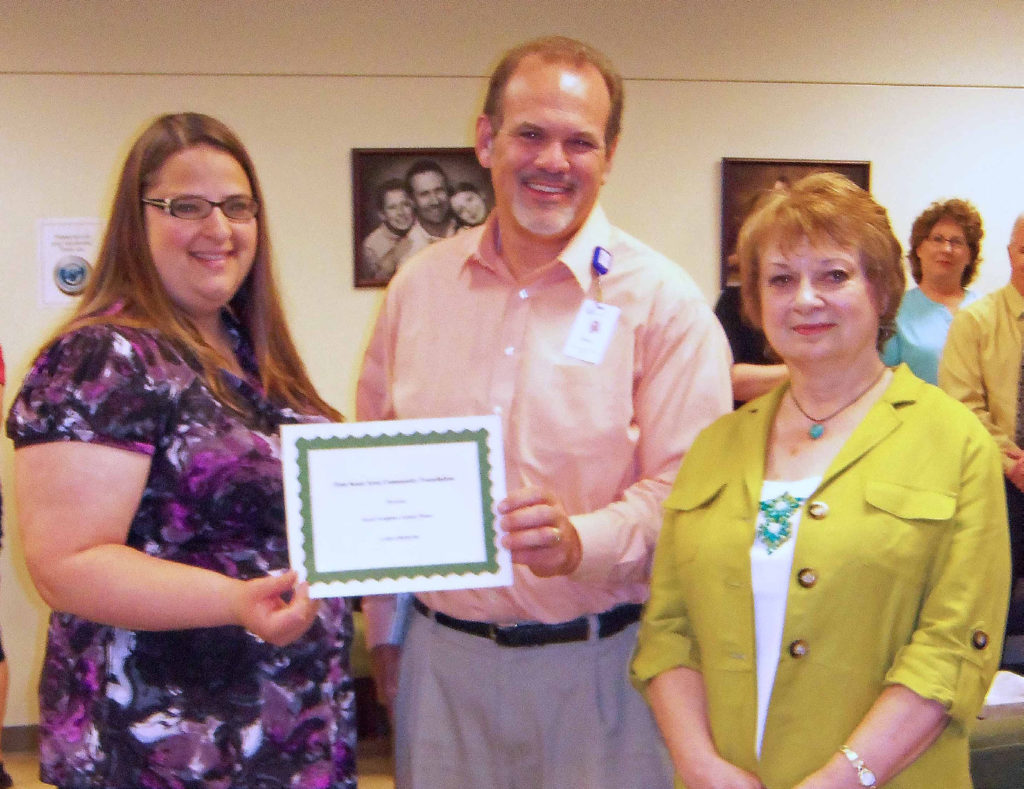 About FSACF
The Fort Scott Area Community Foundation serves the region in the fulfillment of philanthropic goals that benefit the common good and improve the quality of life. The foundation inspires a passion for generosity by providing leadership and programming that is responsive to the interests and needs of those who are served both now and in the future.
FSACF was founded in 2007 by a group of citizens interested in encouraging philanthropy and strengthening communities. As a local center for philanthropy, FSACF works with individuals, families, corporations, private foundations, and not-for-profit organizations to carry out their charitable objectives and address emerging community issues. FSACF is an affiliate of the Community Foundation of Southeast Kansas.