The City of Fort Scott recently announced plans to open a roller-skating rink for individuals of all ages to enjoy. Leading up to this decision, volunteers and others researched the concept of a roller-skating rink to determine if it would be a viable venture in Fort Scott. When it was determined that there was community support for a roller-skating rink, the opportunity to purchase 120 pairs of skates and a rack presented itself to the City. In response to a grant application received by the Fort Scott Area Community Foundation, a special mid-year grant for $5,900 was awarded to the City toward the purchase of 120 pairs of skates and a rack.
Gregg Motley, granting committee chair, along with his committee, reviewed the application and final approval was made by the Board.
"When we have an opportunity to support the other positive things happening in our Community, we believe we are truly fulfilling the mission of the Foundation," Motley stated.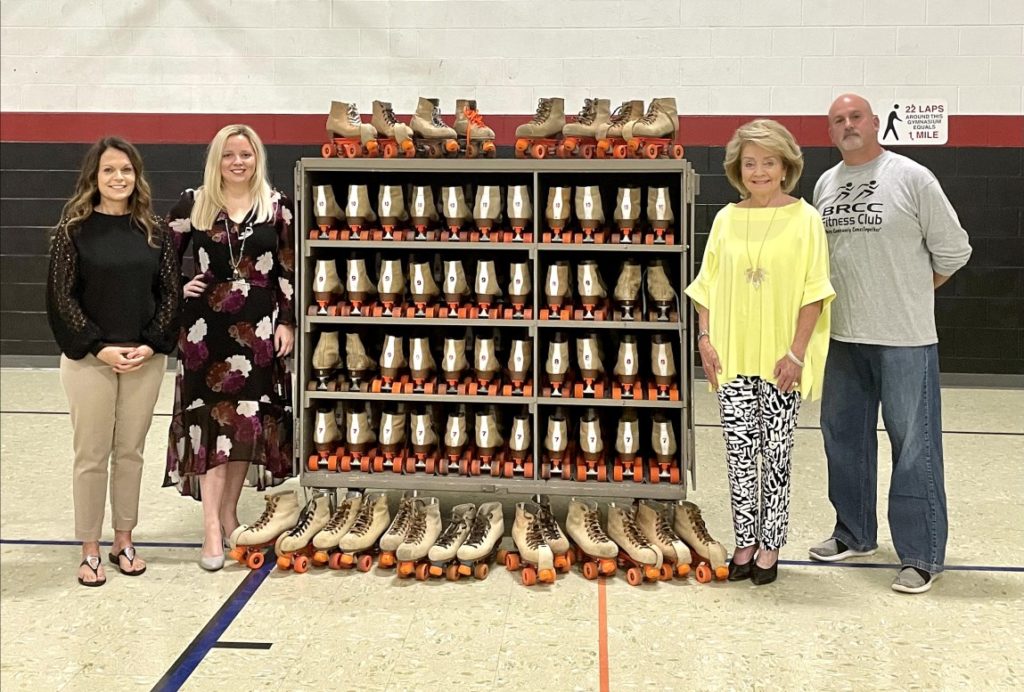 About FSACF Grants
"The Foundation annually holds a granting process beginning the first of August culminating with the announcement of the grants at a Chamber coffee in November," said Carla Farmer, FSACF chair. "On several occasions in past years since the Foundation was established, we have awarded a mid-year grant that meets the criteria of addressing a compelling need in the community and/or the timing of the request cannot be delayed until the annual granting cycle. The Foundation Board recognizes that not all needs in our community present themselves during the granting cycle and we are pleased to be able to respond to this special request."
FSACF awarded $36,250 to 18 not-for-profit organizations in 2020 during its 12th anual granting cycle. The funds for these grants are derived from interest earned each year from the Foundation's unrestricted endowment. Several of the organizations receiving funding included USD 234 third-grade music program, Lowell Milken Center Ft. Scott Front Line Heroes, Bourbon County Inter-Agency Coalition rent/utilities assistance, Care to Share, First United Methodist Feeding Families in His Name, and Compassionate Ministries ID and Winter Warming Project.