To celebrate the 100th anniversary of their father's birth, the children of Pratt Irby made a special contribution to The Friends of Fort Scott National Historic Site for the Symbols of Sacrifice events scheduled in September. As a WWII veteran and avid patriot, the family felt the contribution was certainly fitting for their father.
The grant was made as a result of funds derived from an endowment set up in Pratt and Pauline Irby's names through the Fort Scott Area Community Foundation. Their children (Janet Irby Braun, Robert Irby and Mary Irby Rio) select a charitable cause annually they feel reflects their parents' interests and overall support for the community.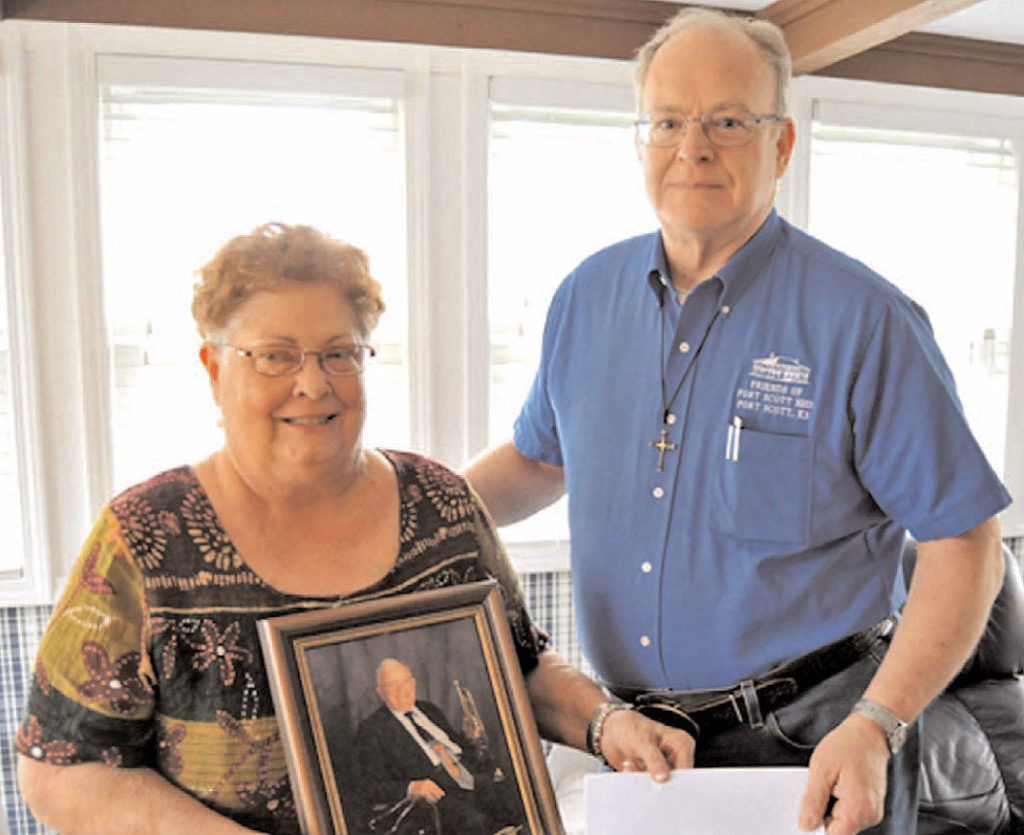 About Symbols of Sacrifice
The Symbols of Sacrifice events will honor those who have been killed during the War on Terror in Iraq and Afghanistan. The committee will purchase nearly 7,000 flags to commemorate the lost lives as part of the ceremonies, which are planned for Sept. 7, 11 and 14 at the National Historic Site parade grounds.
While the $726 grant from the Irby Endowment will greatly help the Friends' efforts to pay for the upcoming events, other funds are being sought in order to raise the necessary $10,000 to cover the cost for all expenses. The National Park Service is unable to contribute any support for the activities, other than providing the grounds for the events, according to Friends group spokesperson.
Tax-deductible donations are currently being accepted to help with the activities and may be left with the Fort Scott Area Chamber of Commerce, 231 E. Wall; Country Cupboard, 12 N. Main; or Citizens Bank, NA, U.S. 69 at 23rd. Checks should be made payable to The Friends of Fort Scott National Historic Site, Inc.