Over the summer, the Fort Scott Area Community Foundation helped the Fort Scott Hurricanes swim team acquire new diving blocks, constructed by Fort Scott's own Twister Trailers.
"Our previous diving blocks had been around for years. They did not properly fit to the side of the gutter, were extremely heavy and difficult to maneuver from the shed to the pool deck and back again for practices and meets, and many of them had to be manipulated for each use," said Assistant Coach Jared Leek. "The new blocks are lightweight, functional, and easily accessible for use at practices and meets. They are designed to simply insert into the pool deck, much easier and SAFER than forcing them around the pool's gutter!"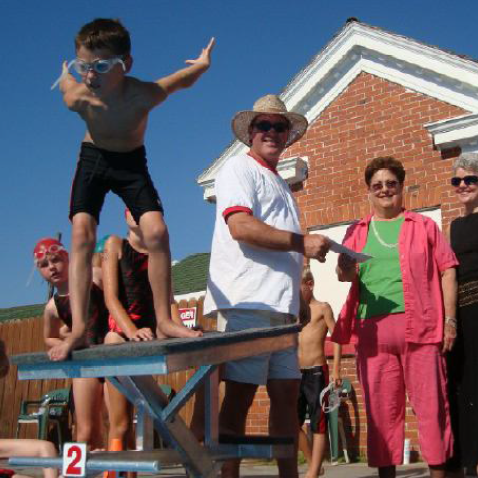 Pictured above are the diving blocks and an enthusiastic swimmer, Head Coach Tim Free, FSACF Chairperson Janet Braun, and FSACF Vice-Chairperson Aileen Pollock.